Hello, wonderful people of this planet!
How you doing? Awesome, I hope. And me? I am doing great, thank you so much for asking (even though you didn't) Before I lose your interest, let's come to the point.
I'VE GOT AWARDS!
I was just socially off for a month, and you guys love me so much!!!! Brought tears to my eyes! Ever since I got an award-pause (the painful condition when no one nominates you, and you just congratulate the people and leave the post), I realized the importance of these awards. So, now whenever I get an award, I throw a party, so yes, WELCOME TO THE AWARD PARTY!
Let's start the Award and Tags Marathon!
The Blue Sky Tag!
I can't thank you enough friends for nominating me! You will always stay in my heart, until it gets burst out of small space. Deepika Di nominated me, but I can't thank you, I don't want to die so soon, I haven't even married yet!
Her Questions:
What's you favorite color? – I love all the colors but I slightly like Blue color more. Want to know why?
2. How'd you describe yourself in one word? – Harsh (because that's my name)
3. What is the most precious thing to you in your life? – My family!
4. What do you dislike the most about the humans? – They hurt animals! (And humans also come under Animals)
5. What is the one personality trait you have, that makes you unique? – How can I tell? You tell.
6. What makes you happy? – When I have some REAL conversation with someone!
7. What makes you sad? – My habit that I expect too much from people!
8. Water or Land? – I can't swim, but I love aquatic life! So, it's complicated!
9. Tiger or Lion? – I will choose the Lion, though no where in my heart I have the desire to disturb them.
10. Luxurious but stressful life or non-luxurious but happy life? – The second one. I don't want to die, and stress is the cause of death.
11. What is the most important thing that you want to have in your life partner? – That she appreciates my flaws, too. And same goes for me, I guess.
Important Note: I opened the wrong blue sky tag post, where I was not nominated and I answered the questions of that post. And since, I have written too much, I won't backspace it! Coming are the questions of the post that I was actually nominated for!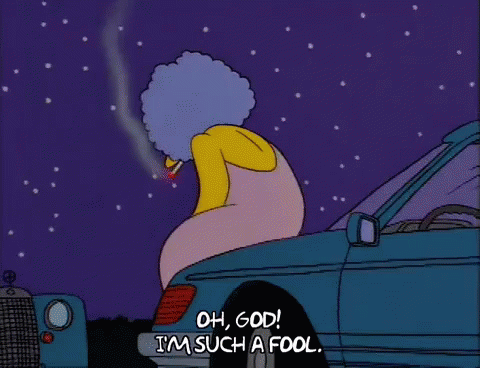 1. Do you believe in soulmates? – Of course I do, I believe that if friendship is strong enough, you are destined to meet your friend in another life!
2. Best friend or Parents? – That's typical because if I consider my parents my best friends, then I should choose the first!
3. If you get a chance to meet your favorite celebrity, what would you say to him/her? – Honestly speaking, I don't have any favorite celebrity. Sorry.
4. Any trait of yours that you think you should not have? – Expecting too much!
5. Your cure for sadness? – Shinchan Dance!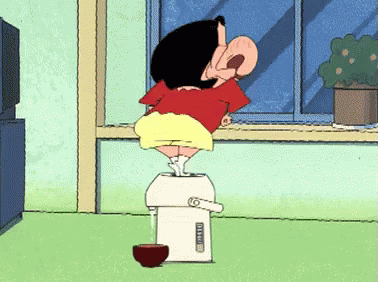 6. What do you love and hate the most? – I don't know, sorry for dodging the question!
7. Things you keep with yourself all the time? – Undergarments, yeah, they are the only thing I keep with myself all the time.
8. Loveless Life or Lifeless love? – Loveless Life (From where do you get these questions, Di?)
9. Who's your favorite blogger? – There are so many and you are one of them!
10. Do you have a secret? – Maybe and maybe not. If it's a secret, then why would I disclose it?
(Writer's note – When I searched for Shinchan's Dance images, I found this one too, but I don't dance like this, but it's still great!)
Sunshine Blogger Award!
If you ever write a biography, what would be the title? – I find biographies boring, don't think I will write any, so no title.
Name only one book that has made a great impact on your life? – Not yet! (I'm still writing it)
Imagine you have only one day left to live, what would be the schedule? – Break as many rules as I can! And doing things that I never did because of (log kya kahenge – What others will say.)
Which skill or hobby you have that only few persons know? – I'm not one of those few persons who know my secret skill.
The best place for you to spend on your holiday? – Can't say, haven't explored the whole earth! But the place would be like this
How would you describe yourself in one short sentence? – How can I describe myself? (sorry for shamelessly dodging this question)
Your favorite foreign dish? – There are so many, can't mention one!
From Harry Potter world, who would you choose to date and why? – Luna Lovegood, I don't know why. But I just LOVE her character!
Which strange habit you have that you won't admit to the outside world? – This question is confusing (sorry for dodging it, too)
What are some strange or annoying things you think some bloggers do ? – They try to be what they are not. They behave the way they usually don't!
Finally, if you ever find yourself on a strange island with your crush and a can of food for a day and you can only choose one between sex and food .. what would you choose ? – Food, please (Extra spicy)
NOMINATIONS!
Everyone!
(This post is getting longer, therefore I will continue it in the other post)
Have a great day!