*Formal Mode : ON
Ahem Ahem…

Ladies and Gentlemen, and my fellow pandas. It brings me immense pleasure to tell you that I've been awarded with the Liebster Award.
*Informal Mode : ON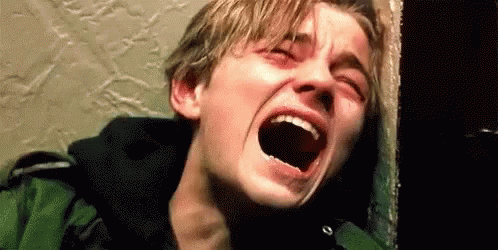 I was dying away, nobody was nominating me. Whenever I'd the read the word "Award", my heart would cry… I wasn't good enough now, I wasn't loved enough now, I wasn't… I just don't know why would God do this to me. My heart was in pieces and whenever I would be done finishing with collecting the pieces, another award post would come, without my name in the list, and I would congratulate and cry.
Every day I asked myself, why was this happening to me? Does anybody even remember there's a panda who eats bamboos? No, I was erased from their memories. I would look in the mirror, and my panda eyes, all flooding with tears. I cried while eating bamboos, I cried while sleeping, I cried while dreaming, I cried while eating bamboo again.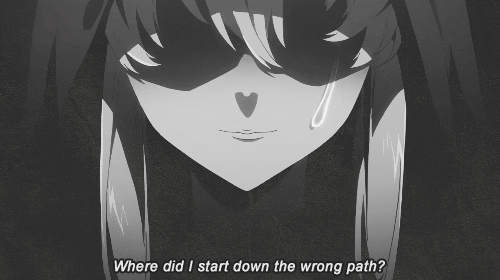 But then…
A blessed soul awarded me…
Thank you so much, Shreyas!
The unknown wanderer found me crying alone, and he awarded me. I don't have words, just eyes with tears and half eaten bamboos. It means more than my bamboos to me, that you found me worth this award.
⚘ Liebster ⚘
Liebster in German means sweetest, kindest, nicest, dearest, beloved, lovely, kind, pleasant, valued, cute, endearing, and welcome. Shukriya Shukriya!
⚘ Rules ⚘
Thank you Ceremony
My Favorite Blog
10 Facts about Me and my Bamboo
Nomination Ceremony
Questions of Dishonest Answers
Let's do this!
⚘ Thank You Ceremony ⚘
I was so happy when your message showed up about your nomination! I'm so happy you nominated me, so thank you very very much for this award. 🙂
⚘ 10 Facts ⚘
I avoid making new friends in real life. Or maybe I am just not comfortable with this idea of giving the person the power to know each and everything about you, maybe it's tough for me to trust people (in real life) Like, for the first time if I talk to you, I would be assumed as a mute person and then for once I am like an open book. It's like, you trust everyone, but just for the first time. If there comes a second time, I don't trust you completely now.
I say sorry easily, I feel like apologizing for every single thing I say to anyone. And even though there's a voice that says "You don't have to be, it's not your fault." but just to make things right, I would say sorry. I am really bad at ignoring anyone with whom I have decided not to talk.
I can sing for you, I can dance well enough. In the morning time my house turns into Bigg Boss house and I am dancing all the way, yeah if you remember – that shinchan dance is all time favorite.
I like making things, like drawings, craft, and I can cook food too. If you give me fire, and if you give me you know, a packet of maggi and some water. Voilla, you can meet the best chef.
I just bought my keyboard!!! Shreyas Bhai, I just got to know you play keyboard, and you've gotta help me out with this amazing thing!!! I love music, especially Instrumental and Celtic music. Adrian and Bruhnville are favorites!
Death is just weird to me, like when I am writing this post, people are dying or maybe being born in the real world, and this world was just dream. Afterlife is really amusing, but the more I think about it the more I feel some questions are best left unanswered, otherwise the answers would be too heavy to bear.
I watch anime, and I have an Anime crush. (Disclaimer: All Anime viewers have anime crushes.)
 I am a student, 11 standard. So yes, school life sucks, but it's the best I'm living, and I'm lovin' it.
I buy a packet of Biscuits (Parle G Or Priyagold Or Sunfeast Or CNC) and I would willing drown them all in my cup of tea. And then I would take a spoon and rescue each of them, and it's so nice to eat it this way. So one day, I was doing the same thing, drowning Biscuits in Tea and my little cousin sister saw me doing this, and asked me "What are you doing, Bhaiya?" Me, "Nothing, it's just water and parle G. You wanna try, take this packet." (Yes, if you just dip them in water and then eat it, it still tastes good) and what my little sister did was take a glass of water and drown all the biscuits and shake shake shake and the moment she took a spoon, vomit vomit everywhere. Shukriya, always ready to help people with vomits.
I love writing, every word I mean and every word I feel. Neither do I lie to my pen, and who can lie to their heart?
⚘ Nomination Ceremony ⚘
Whenever I say that everyone who reads the post is nominated, you guys don't take it seriously. You want me to do the hard work, collecting your links, and paste them here, so let it be. I will do it for now, but you have to promise that you'll do it.
So here it begins:
I've skipped so many names, but you can't blame me. It's so tough to get those links. So, I will keep updating with these nominations!! 🙂
⚘ Questions of Dishonest Answers ⚘
What do you do apart from writing?  I breathe.
What's your escape from the world?  Writing.
Would you be rich and never find true love or find true love and be poor? Second one. Happiness matters.
A bright sky or a calm ocean? I can't swim, so a bright colourful sky.
What are your favorite books? Yes, mine too is Angels and Demons, by Dan Brown. I also like The Gift from Cecelia Ahern.
What are your favorite Movies/TV Shows? F.R.I.E.N.D.S and there are so many movies, will tell another time.
How would you describe yourself? Dreamer.
What one quality do you wish you had? Forgiveness.
How much does writing mean to you? What stars mean to the moon.
Do you prefer pasta with red sauce or white sauce? (I ran out of questions) Red Sauce rocks!
I ask the same questions from all my nominated friends! 🙂
⚘ TATA ⚘